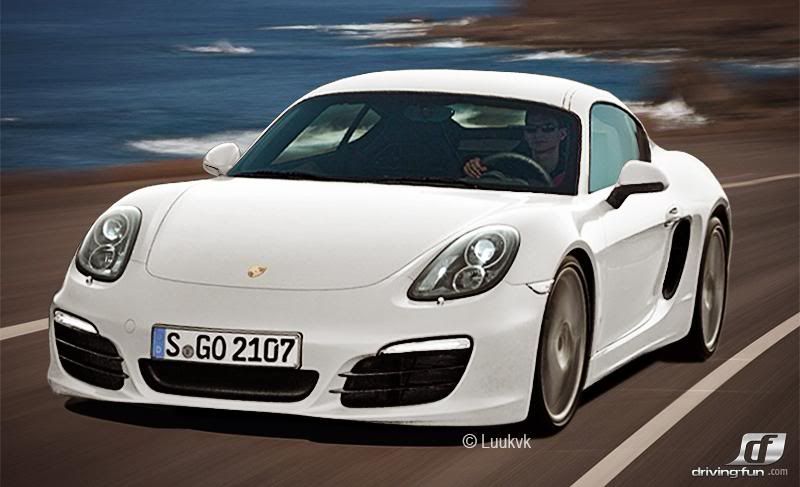 It's rumored that Porsche will introduce the first ever production Cayman Turbo model next year.
With the recent debut of the Cayman and Cayman S model, it was apparent to note that both cars shared the same styling and did not have Porsche's now signature front LED's. This does point the direction of a top model and more aggressive Cayman as a possibility. Another note to mention is the buzz we have heard all year about Porsche's new flat-4 cylinder turbo engine. The believed 2.5L Turbo powerplant is rumored to have 350hp and of course offer great fuel efficiency.
Insiders are suggesting that the Turbo Cayman and most likely Boxster could debut at the 2013 Frankfurt Motor Show in mid-September as a 2014 model.
Image is a rendering
Click the Title to comment & HERE for the full story