There is a new rumor that VW will debut the first ever Golf R Diesel later this year. There have been previous talk about a performance diesel, but that was chalked up to the GTD. However, now chatter has been picking up regarding what is being called the 'Golf RD'.
Using the Mk7 Golf R as a base, the Golf RD would have all-wheel-drive and a peppy TDI up front. While the Golf R is expected to have a turbo 2.0L 4-cylinder producing around 300hp, the Golf RD is thought to have around 220 - 250 hp from either a twin-turbo 2.0L 4-cylinder or Audi's turbo 3.0L V6 diesel. Torque is believed to be anywhere from 370ft/lb - 410ft/lb. It will only come with the DSG transmission keeping fuel efficiency and performance at its maximum.
It's still too early to tell if this model is indeed coming, but VW's R GmbH Executive Director Ulrich Riestenpatt gt. Richter has said "The future is diesel and all-wheel-drive"
It's likely that the Golf RD would be a Europe only model, and doubtful it would make it to North America since diesels are a hard sell to that market. Perhaps the second generation would be optioned like the GTD before it.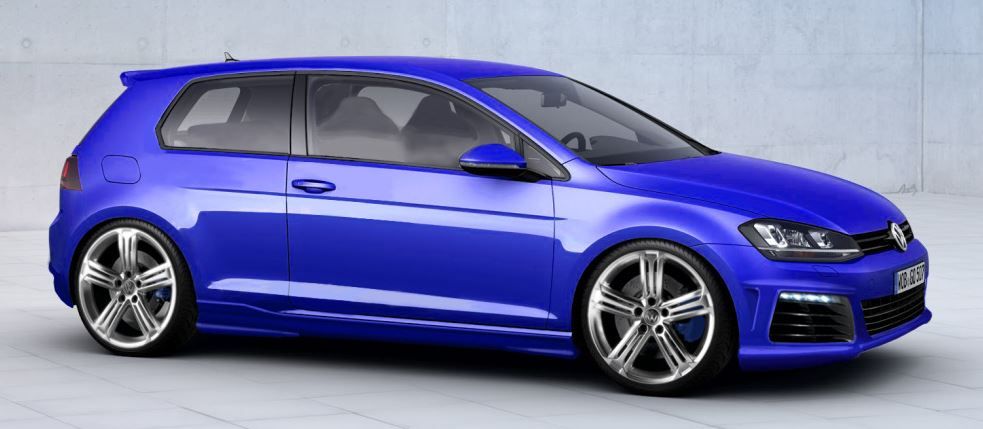 Photoshop 'Golf R' courtesy of "Dan32" via VWVortex.
Click the Title to comment & HERE for the full story and source