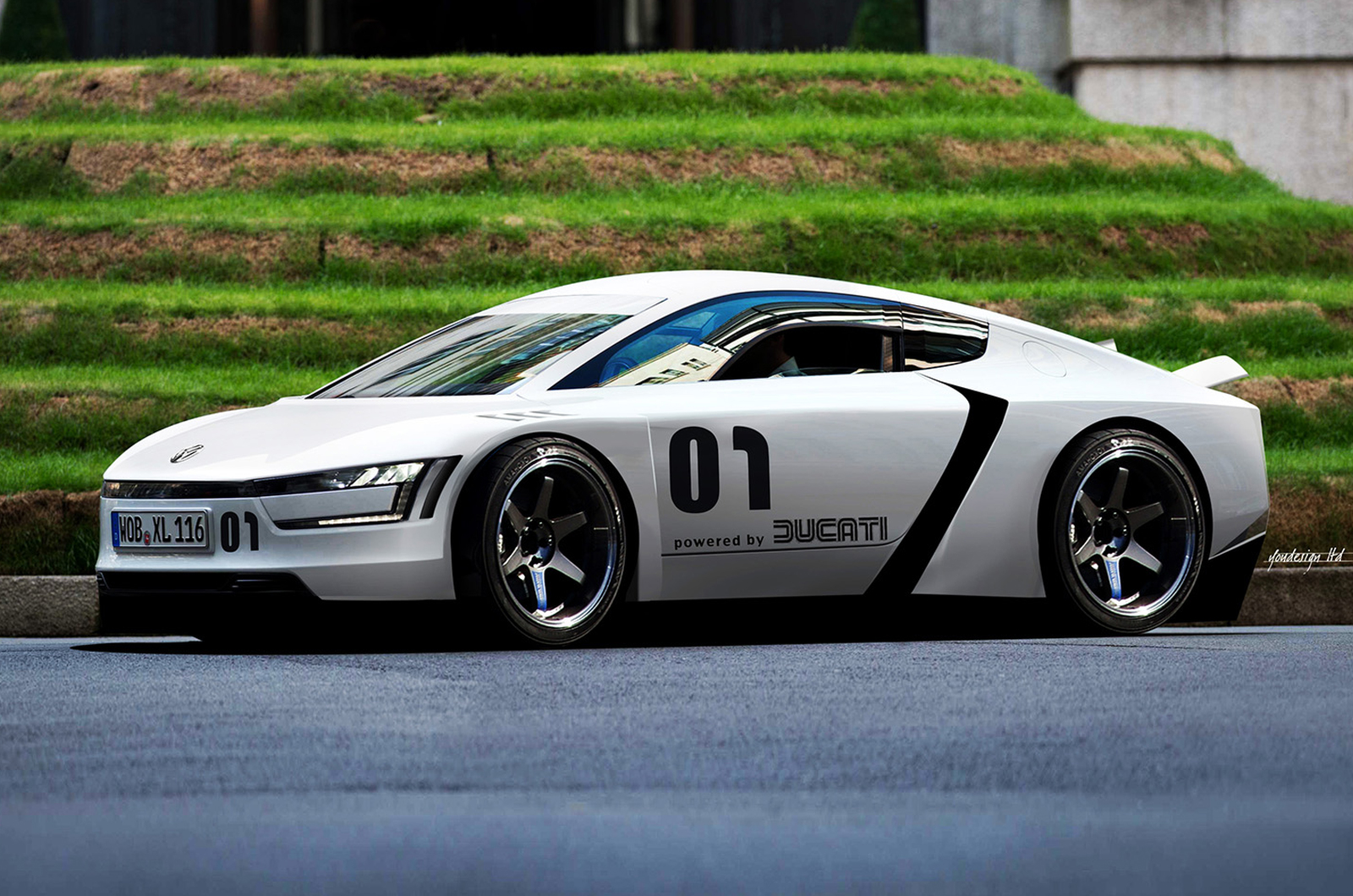 A few months ago there was leaked information that Volkswagen was preparing a sport based XL1. Now it appears the project is moving forward as VW has confirmed testing is well under way. Head of R&D Hans-Jakob Neusser said engineering, development, and testing of the Ducati-engined XL1 is being worked on internally. Using the 1.2L two-cylinder engine from the Ducati 1199 Panigale it produces 187hp, 91ft of torque, and a redline of 9,000rpm while the curb weight of the model is less than 795 kg (1752 lbs).
No word if VW will indeed produce the car, but a concept version is believed to be revealed in March 2014 at the Geneva Motor Show.
This rendering from Autocar provides a great example of what the Sport XL1 or XLR might appear like.
Click the Title to comment & HERE for the full story and source