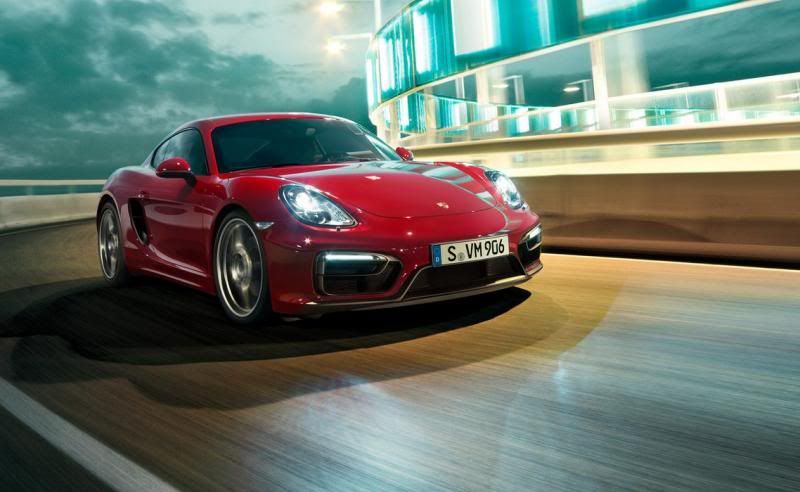 The new Cayman/Boxster GTS (Gran Turismo Sport) are now officially here. The 3.4L flat-six is bumped up 15hp, with the Boxster GTS delivering 326hp and the Cayman GTS with 335hp. Both models receive a Sport Chrono package, PDK gearbox, and active Sport Plus button. 0-100 km/h (0-62 mph) only takes 4.7 seconds for the Boxster GTS, and 4.6 seconds in the Cayman GTS. The Exterior features a new front bumper based on the 918. The interior has been updated with red stitching, alcantara, carbon fiber accents, and a new red tachometer gauge.
These new GTS models will launch in May 2014, with pricing starting at €69,949 ($97,327) for the Boxster GTS and €73,757 ($102,692) for the Cayman GTS.
Click HERE to view the Cayman GTS microsite.
Click HERE to view the Boxster GTS microsite.
Click the Title to comment & HERE for the full story and source