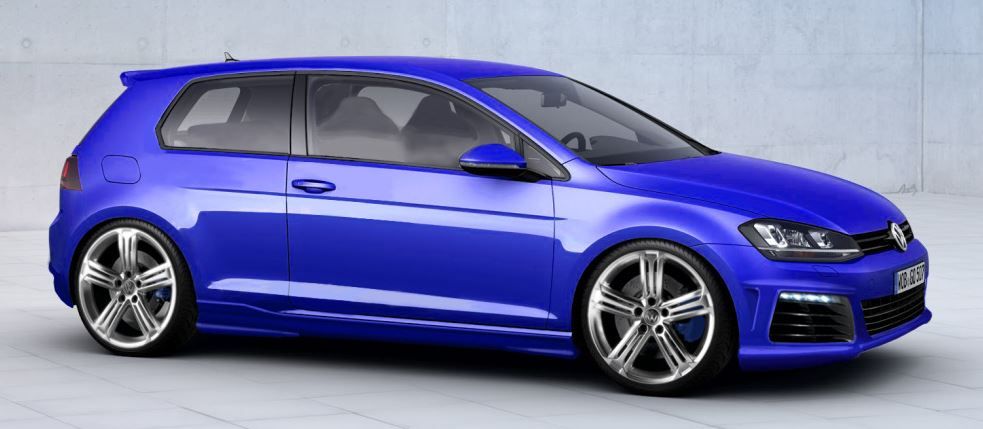 Volkswagen is teasing the reveal of the all new Mk7 Golf R online. The website shows a block of ice with a countdown. ________ Click HERE to view the Golf R Website.
While the online countdown is set, it's expected to debut as a 'Concept' March 5 at the Geneva Motor Show and as a production model in September at the Frankfurt Motor Show.
The 2.0TFSI is believed to have around 290-300bhp with of course its signature AWD. The race inspired exterior is rumored to be simply a refresh or slight update from the Mk6 look.
With this earlier than past R model release, it does give more credit to a possible Golf RS or other model that will be more powerful than the Golf R. Also, this could back up the rumored unlimited availability, and be sold as another VW model saving the 'Uber' VW for limited production.
Photoshop 'Golf R' courtesy of "Dan32" via VWVortex.
Click the Title to comment & HERE for the full story