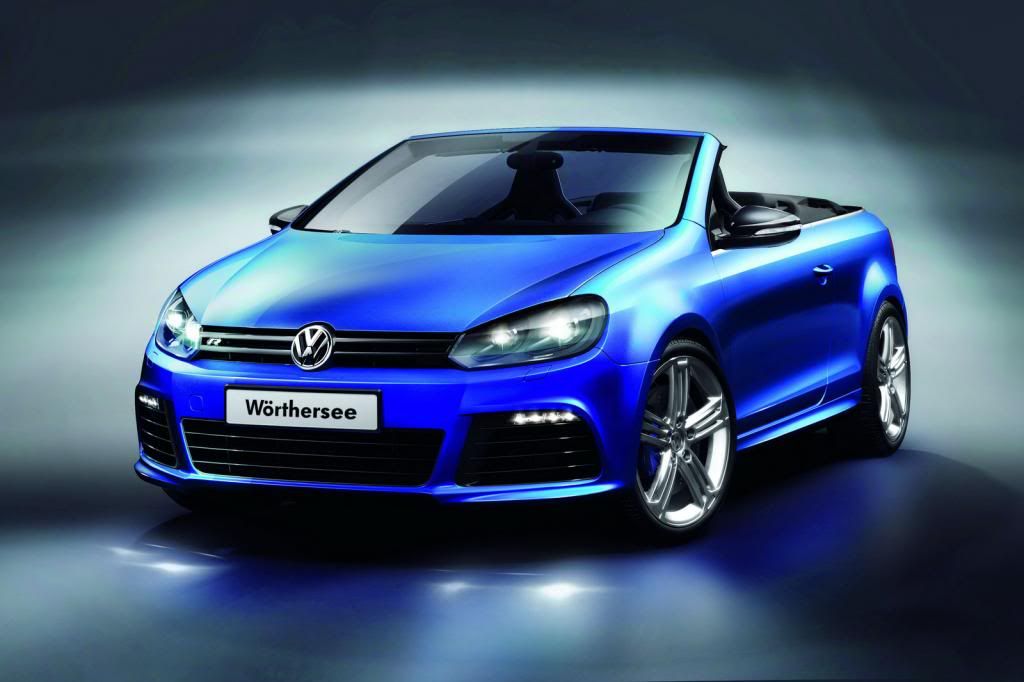 What was once thought to be the soon released Mk7 Golf R, will in fact be the Mk6 Cabriolet Golf R. This model will finish out the final run of the Mk6 in true VW fashion.
First shown as a 'concept' at the 2011 Wörthersee event, and more recently with the promo video (see below). This Cabrio R just like the Scirocco R will only be offered with front wheel drive. Power will come from the 2.0 TSI producing 265bhp with 258lb-ft of torque. 0-62mph takes just 6.4 seconds and has a top speed of 155mph.
Volkswagen is teasing the reveal of the Cabrio R with a now melting block of ice and a countdown. Click HERE to view the Cabriolet R Website.
Expect official details and photos this week.