An inside rumor suggests that VW is considering a possible sports model based on the XL1.
Dubbed the XR1, it would offer Porsche 911 like performance with hybrid-like fuel economy. Replacing the hybrid motor, power would come from the GTI's 2.0L turbo engine with 220hp and the DSG transmission. To lower costs, all the carbon fiber body panels would now use aluminum, and real glass (along with new rear window) would be used. Total weight would be around 1875 pounds making the strictly two-seater car capable of 70 mpg, and 0-100 km/h (0-62 mph) times under 4.5 seconds.
While the XR1 is still only a project in testing phase, it does sound promising if Volkswagen gives the green light.
These rendering from Automobile Magazine provide an idea of what this model could look like.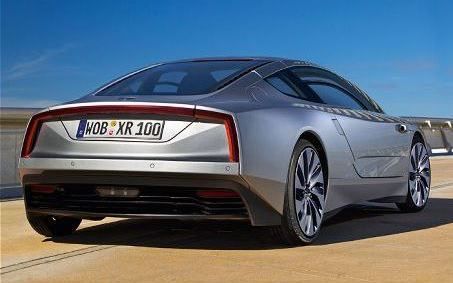 Click the Title to comment & HERE for the full story and source