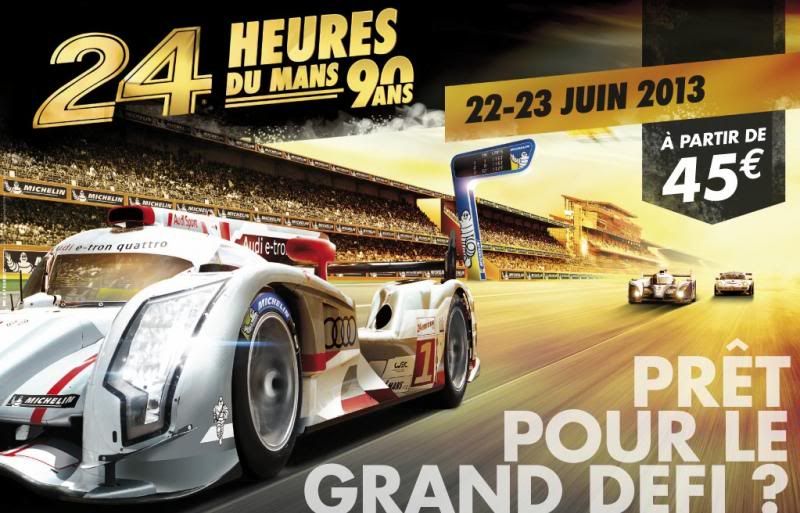 It's official, Audi has taken the win at this years 24 Hours Le Mans. This marks their 4th consecutive and 12th overall victory of Le Mans. In a close race with bad weather and unfortunately even one death, Audi edged out Toyota by 1 lap in the final minutes of the race.
We look forward to next year as Porsche returns, and hopefully will dominate with Audi for the top positions.
Until then, enjoy the highlights video below of the 2013 Le Mans 24 Hours.

Final Standings
(Pos - Team - Laps)
1 Audi 348
2 Toyota 347
3 Audi 347
4 Toyota 341
5 Audi 338

16 Porsche 315
17 Porsche 315
26 Porsche 306
29 Porsche 305
34 Porsche 300
36 Porsche 300
37 Porsche 298

You can view all the race photos HERE from LeMansLive.com

Click the Title to comment & HERE for the full story and source