Volkswagen has officially unveiled the E-Bugster concept. This all electric vehicle can travel more than 100 miles on a single charge with its 114hp (85 kW / 116 PS) motor. The two-seater Bug with the battery behind the front seats features a chopped roof, fender flares, and 20-inch wheels along with LED daytime running lights.

The interior includes a series of blue and white lights along the door trims, around the vents, and from the instrument cluster.

No word if this model will see production, but hopes are high even though it caters to a small market.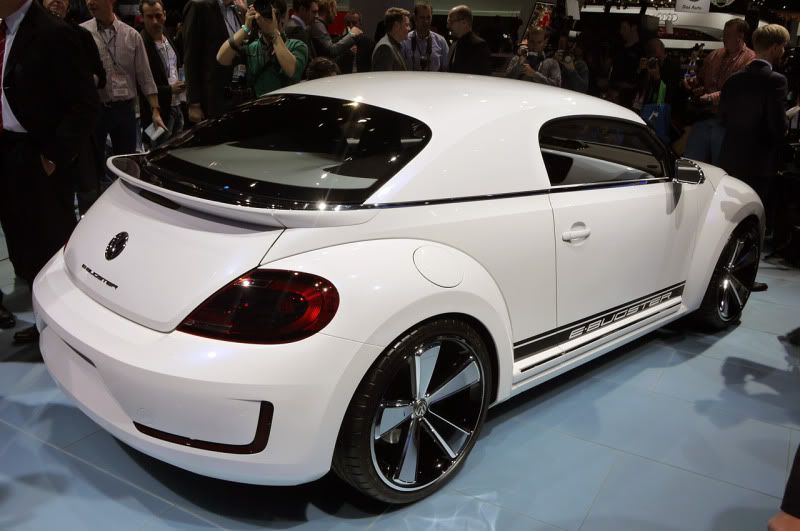 Click HERE for the full story