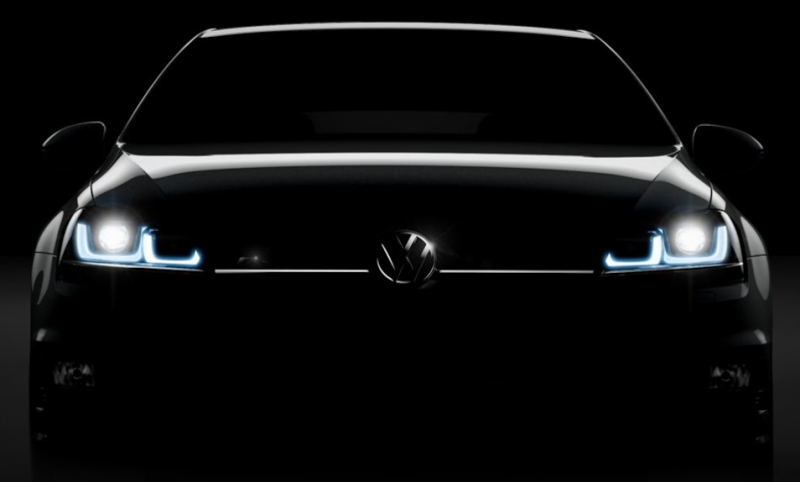 Volkswagen R GMBH has teased the first image of the all new Mk7 Golf R.
The sinister photo reveals little, but provides two clues. First, 'R kommt' which hints that it could debut in a few weeks at the Frankfurt Motor Show. Second, is the number 300 which is believed the number of horsepower. It's widely rumored that the Golf R's engine will be the same from the Audi S3.
Click HERE to view VW's R GMBH site and take a look for yourself.