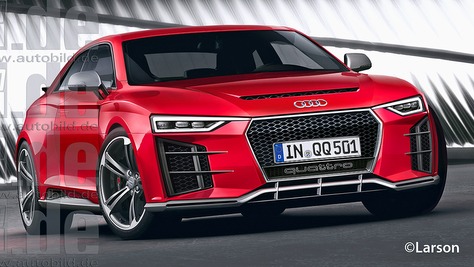 A new report has coming out that Audi is bringing a new Quattro Concept to the upcoming Frankfurt Motor Show in September.
This new version is based on the A6 and built on the MQB chassis. With extensive use of carbon fiber and aluminum, it's rumored to weigh around 1200 kg (2645 lbs). Power is thought to come from a twin-turbo 4.0L V8 with 600hp, and go from 0-100 km/h (0-62 mph) around 3 seconds.
Since the first concept, Audi received a positive reception but had some issues for production. It's likely that this new concept will be a near ready production model. Either way, Audi will be gathering feedback very closly.
These renderings from AutoBild provide a great idea of what to expect.
Click the Title to comment & HERE for the full story and source