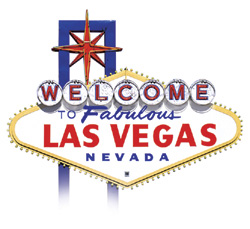 Audi will be going to the SEMA show in Las Vegas next month for the first time.

The premium brand will makes its first appearance at the show by featuring six vehicles at its stand including the Audi TTS Autonomous Pikes Peak and a specially tuned R8 Spyder by STaSIS Engineering.

"Let's just say we'll have a few distinctive, concept items on the stand that definitely won't disappoint the unique SEMA audience," said David Tait, Audi's U.S. After Sales boss.

The Audi TTS Autonomous Pikes Peak is a project Audi developed with Stanford University and Sun Microsystems to create a self-driving car to compete in the Pikes Peak International Hill Climb. The car features a drive-by-wire technology with an algorithmic process which can steer the car up the mountain on its own.

The R8 Spyder from STaSIS Engineering comes with a few more horses than on the standard R8 Spyder fitted with the 5.2 liter V10 TFSI engine. The supercharged powerplant now develops a total of 710 PS (522 kW).

The 2010 SEMA show takes place at the Las Vegas Convention Center November 2nd to the 5th.




Click the title for the source