To better serve all you Norschleife Autoblahg readers, please vote in our new polls.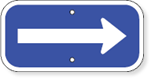 They are located in the side bar

One will help us direct more results to a specific brand and other is for fun, because who doesn't like to brag about owning one these German beauties.
Thanks for voting!