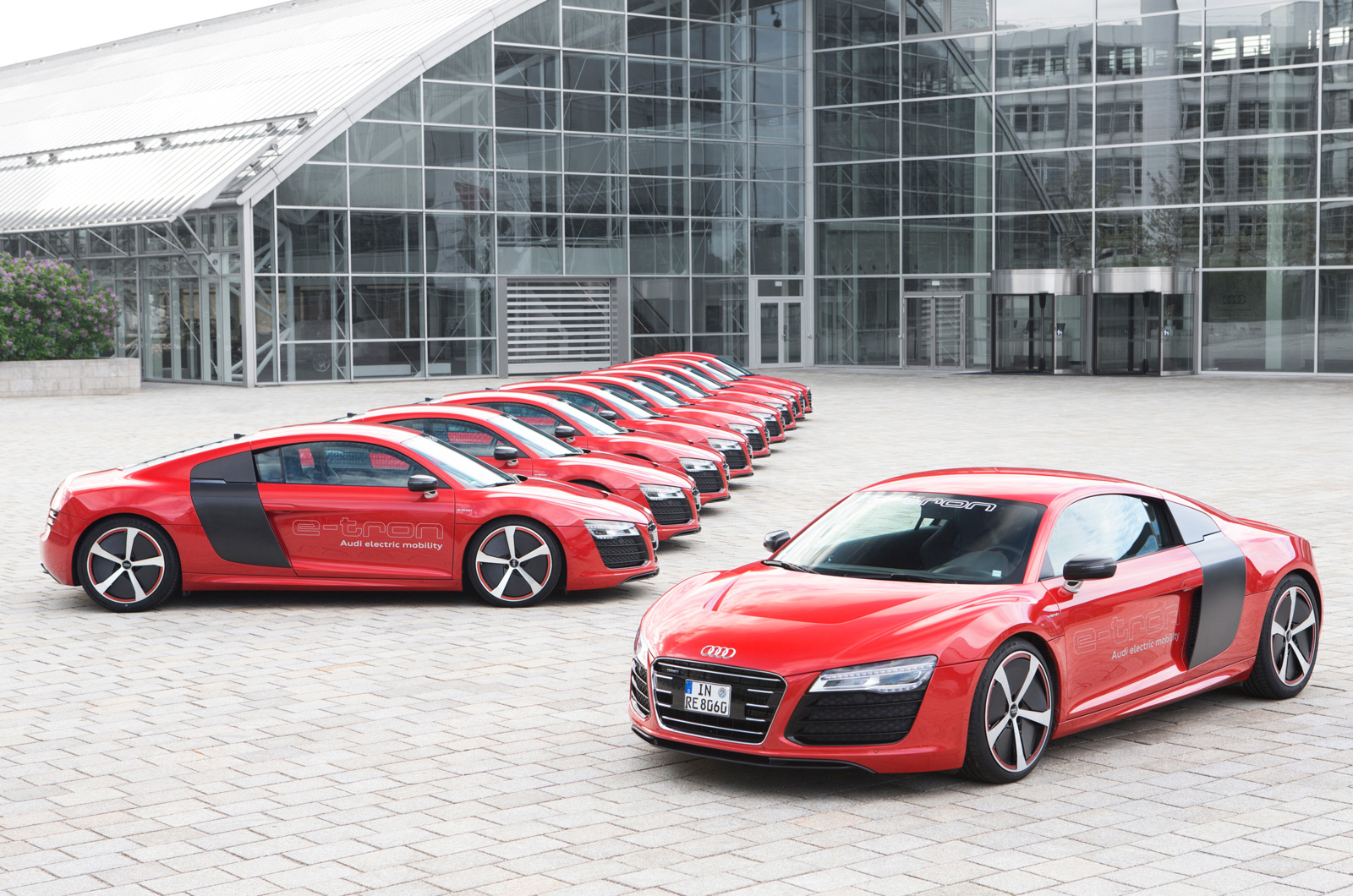 It has been confirmed by Audi that the highly anticipated R8 e-Tron will not make production.
The main cause is that the battery technology did not develop as fast as expected. Also, costs to build the batteries didn't decrease in price as Audi had hoped.
Audi built 10 cars in total that will never be sold. They will now be evaluated and studied for charging times and range of pure electric cars with existing battery technology.
Currently, the vehicle weighs 3,924 pounds, and with twin electric motors they produce 376hp together making a 0-62mph time of 4.2 seconds. Using a household socket, full charge only takes 12 hours with a driving range of 134 miles.
Audi said that for the price they would have to charge for the R8 e-Tron, they didn't see it with big enough impact across a broad market.
Click the Title to comment & HERE for the full story and source