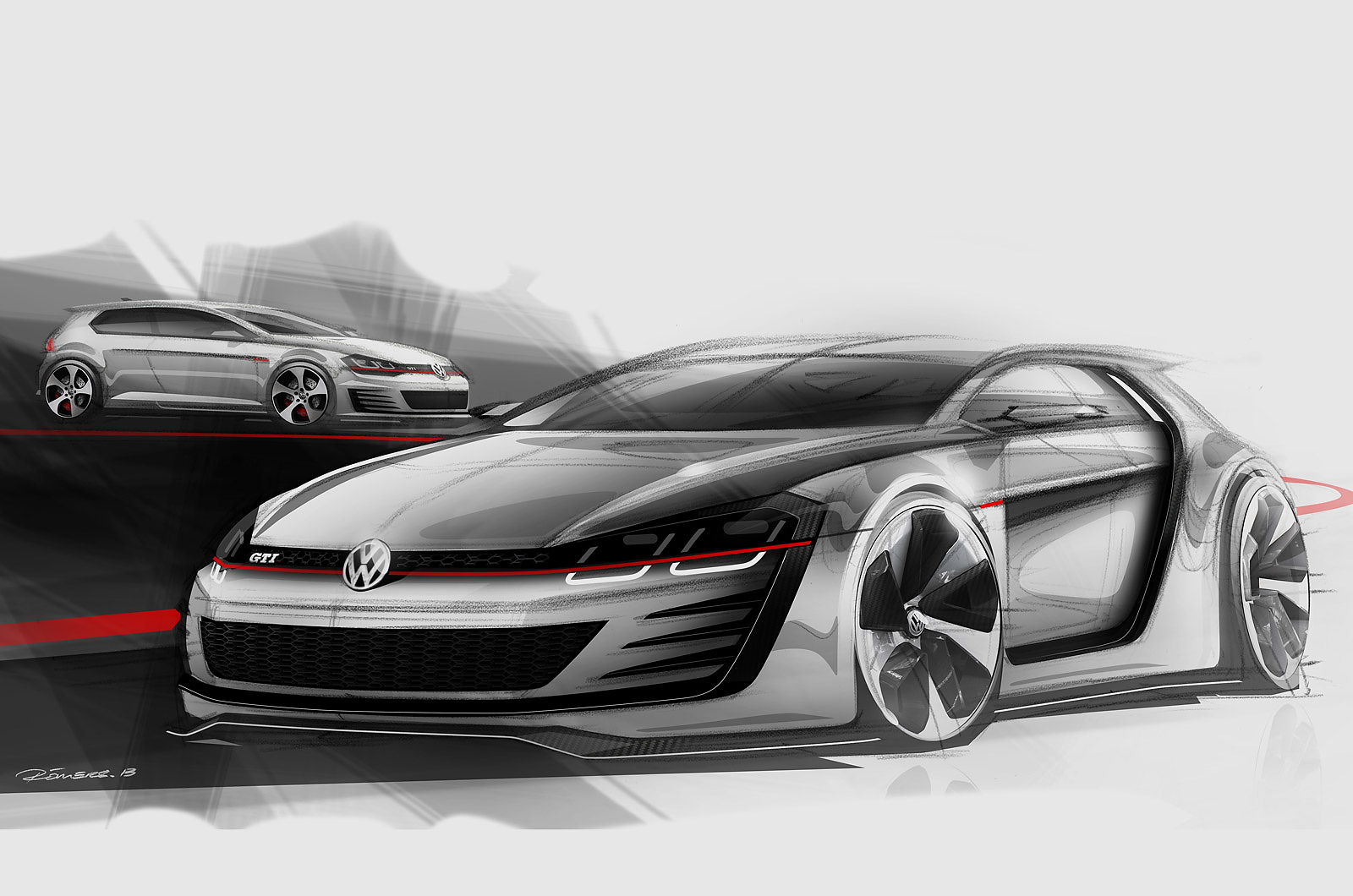 Volkswagen's runway has always been Wörthersee in Austria, and they are set to unveil some amazing projects. One such project will be the extreme 'Design Vision GTI' that was design by Mk7 Golf chief and brand design boss Klaus Bischoff.
This über aggressive GTI will boast 503 HP from a Twin-Turbo 3.0L VR6, and have 413lb ft of torque. Matted to a reinforced DSG transmission that sends power to all four wheels, it can achieve a 0-62mph time of just 3.9 seconds. The heavily modified exterior and interior are said to include some elements that will come on the 40th anniversary GTI.
Only these sketches have been released right now, but we expect to have much more info and real photos from the show soon. Looking forward to it!!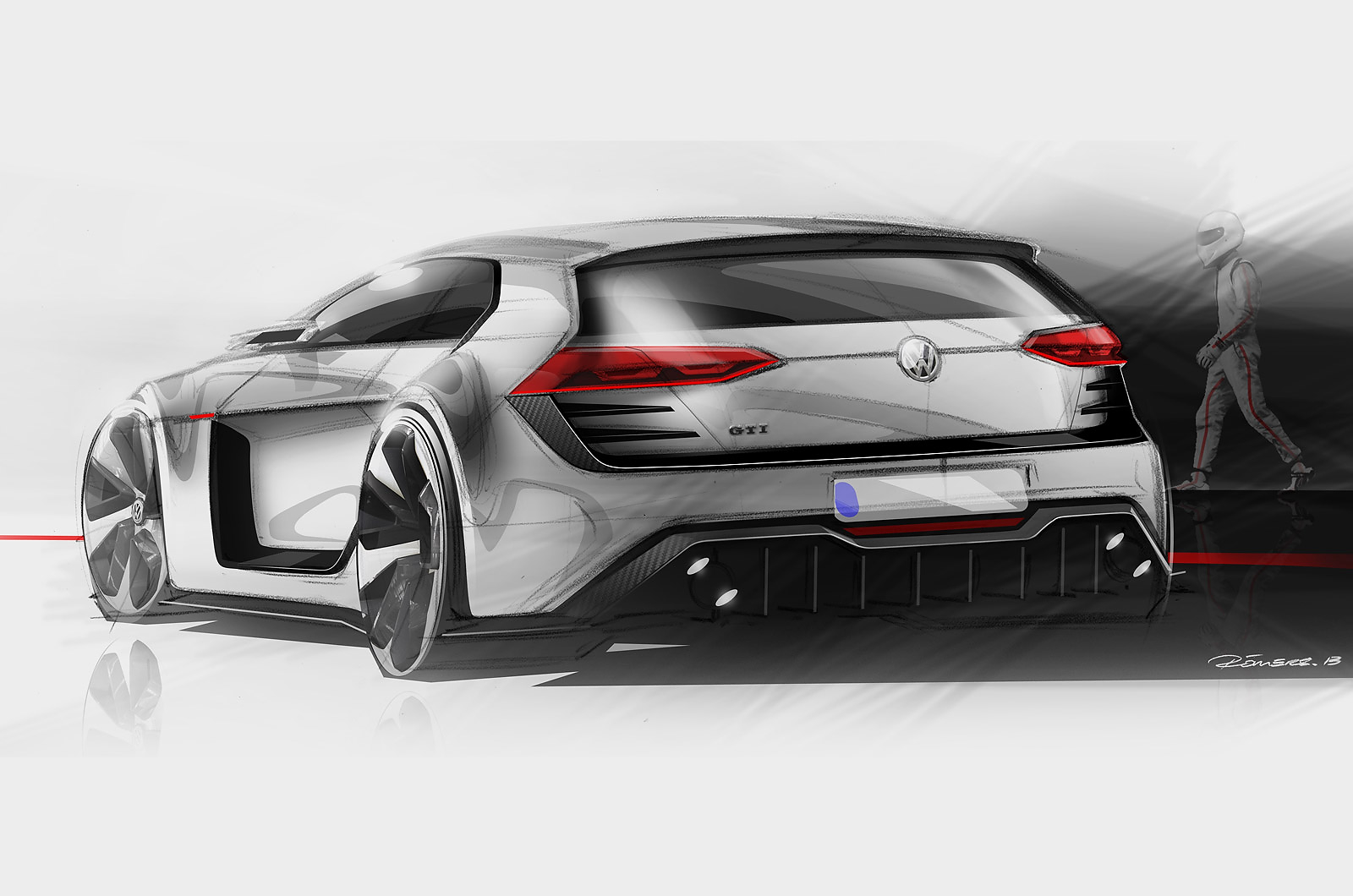 Click the Title to comment & HERE for the full story